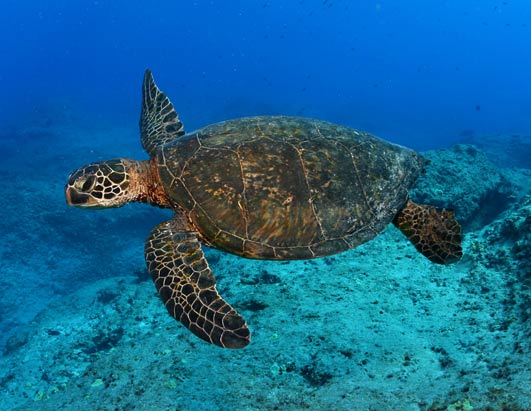 i'm throwing up my hands at this whole
Seven New Wonders
on Good Morning America. They captured me with the first one. The second one I thought was kind of strange. The next two. . . I do not know what they were thinking. Of course I still make myself late for work each morning to see which wonder they picked and why . . . today the fourth wonder was revealed: the
Hawaiian Islands National Marine Monument
in the Northwest Hawaiian Islands.The guy was scuba diving while "reporting" and telling us about it. I don't know, I have a problem with one of the seven wonders being under water i suppose.
i was tolerant yesterday with the polar ice caps. but maybe since i've been to hawaii i'm not quite as impressed with it being a "wonder". it surely is gorgeous. but i don't know about a wonder. what about the
great barrier reef
? shouldn't that be listed over something in hawaii if they listed an underwater sensation?
sometimes it seems like they just picked these wonders so that the people at ABC could tell us how difficult it is to get to and broadcast from all these places and pat themselves on the back. they showed us how hard it was to get into Tibet. they broadcast from some temples and churches in Jerusalem that they have never been in before. the guy up at the north pole was on some plastic little boat and they were showing us the other guys in a boat next to him all suited up in diving gear in case he fell off so that they could save him. then they did a satellite feed from the north pole to the south pole but the way the earth and the satellites were positioned they had to go through abc studios to do it . . . they keep highlighting how much work it is for them to "bring this to us". that's starting to annoy me, but it's also kind of cool i suppose. i mean a real time conversation between someone standing on a boat in the middle of water on the north pole and someone wrapped up in a parka out in the snow on the south pole is pretty amazing. even if there was a go-between person.
I also think they are using it for awareness. First we had tibet vs. china. Then we had the middle eastern religions in jerusalem. yesterday it was global warming. and today it was about the garbage and littering done that kills the wildlife.
now i am ALL FOR awareness, especially when it comes to human rights, the environment and animals. but i tuned in to find the seven wonders more from a historical perspective. it's making me quite depressed. it seems like they are highlighting these places telling us to enjoy them all before they disappear. with the old seven wonders it kind of seemed like you could look at them with a sense of amazement and pride. a "how'd they do that" type of thing. so i'm a bit disappointed that there is none of that with these new seven wonders.